CPR Certification San Diego
CPR class & Certification
CPR Classes Are Not Just For Lifeguards
While there are many jobs that require CPR, we believe that everyone that is 16 years and older should be educated in pool safety. The large majority of America's pools – both public and private – are 
not 
supervised by lifeguards
.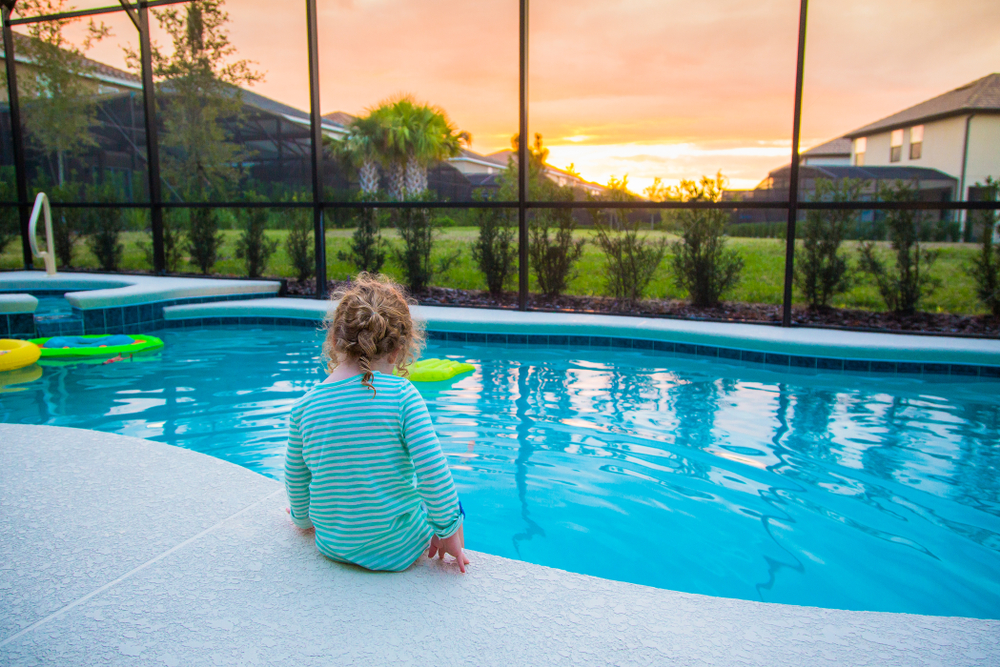 The CDC also reminds us that, "seconds count," when it comes to saving a life, which is why it's so important to learn CPR. Immediate, hands-on CPR performed by bystanders until EMTs or other emergency personnel arrive to the scene can make all the difference when it comes to preventing an unintentional death by drowning.
Drowning in residential pools is the second leading cause of accidental death around the home to children under five years of age. U.S. Consumer Product Safety Commission (CPSC)  reported that 4200 children under the age of five are treated each year in hospital emergency rooms for submersion and near-drowning accidents in backyard pools.
CPSC urges pool owners to adopt the following safety practices:
Constantly keep your eyes on young children while at the pool;
Never leave young children alone in or around the pool;
If you leave, even for a few seconds, take the children with you.
Avoid confusion by always assigning one adult to watch young children who are in and around the pool.
Know how to administer CPR to a drowning victim before rescue help arrives.
CPR Certification San Diego - What To Expect
We teach CPR Certification in San Diego along with First Aid & AED training.
We provide classes in two formats, blended learning (hybrid class) combines the flexibility of online hands-on training with an instructor, or by an instructor-led classroom with video presentation, lecture and hands-on training.
Things that will be taught:
Checking for responsiveness
Asthma emergencies
Anaphylaxis
Heat stroke
Burns
Choking
External bleeding
Heart Attack
Stroke
Seizure
Also learn how to use an Automated External Defibrillator (AED) and do Cardiopulmonary Resuscitation. (CPR)
CPR Classes San Diego Pricing
We understand life gets in the way but we believe CPR training should be a priority.  That is why we deliver CPR Training designed for the way you live, and learn.  
We offer an in-person classroom experience or a blended online Simulation Learning course with a 60-min skills check. We also have the option to come to your location because we believe and want you to get the CPR training you need on your schedule. 
How much is CPR certification? 
CPR training costs:
Adult And Pediatric First Aid/CPR/AED-online and Classroom $79 
3 hour online and 60 min skill check in-person
Adult And Pediatric First Aid/CPR/AED- Classroom $88 – 4 hour class
San Diego CPR Classes & First Aid Training – If you want us to come to you, please contact for more info.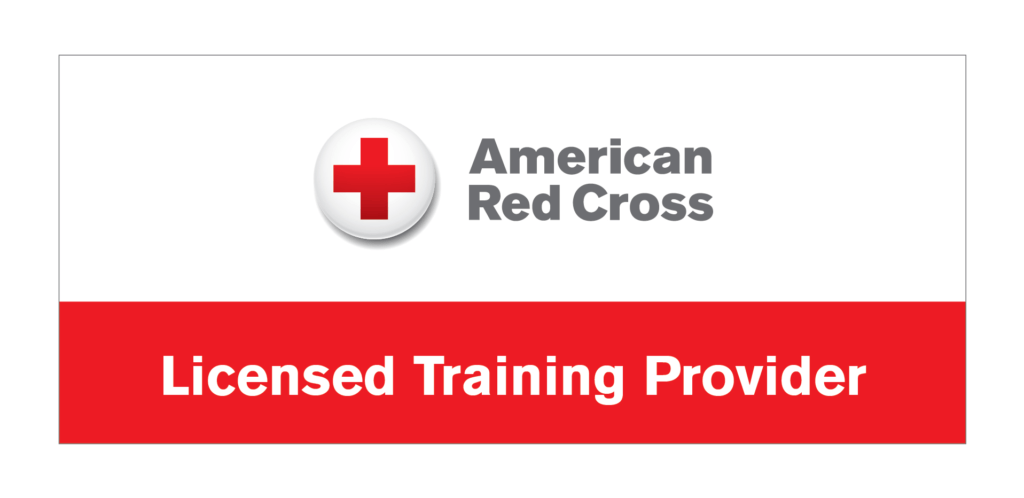 Click below to book a CPR & First Aid Training and Certification on a day and time that fits your schedule.
Frequently asked questions
If you are new to Peace Of Mind Swimming, welcome! Here's everything you need to know about our CPR certifications:
What is a blended CPR course?
American Red Cross developed a hybrid class of online learning and instructor-led skill session.
Our course is a blended learning course that includes an online portion as well as an instructor-led classroom skill session.
The online portion must be completed prior to attending the in-class portion and must be taken on a PC or tablet with a high-speed Internet connection.
Allow approximately 2 hours 30 minutes to complete the online. The in-person session is about 90 minutes long.
Am I required to complete an online portion prior to attending the class? How long is the online portion?
Yes, if taking the Blended Learning Class, before an instructor skill check. The online portion is about 3 hours long and the skills check is about 60 to 90 mins. 
What certification classes do you offer?
We currently offer full certification for Adult and Pediatric(infant) First Aid, Cardiopulmonary resuscitation & Automated External Defibrillator use (CPR/AED) 
What course certification do I need?
We highly recommend Adult and Pediatric First Aid & CPR/AED to parents, non-medical professionals from construction workers to day care workers to take this certification. We also have Adult First Aid & CPR/AED for people not working with small children. 
What is included in the course when I pay for the class fee?
The class pricing only includes the cost of class and the CPR certification at the end of class.
How long is the CPR class?
Plan for a total of 4 hours to complete your CPR certification.
3 hours will be spent completing the online portion combined with a 1 hour hands-on skills lecture and training.
How do I get my certification?
You will receive an email containing a link to your digital certificate once you successfully passed your class with your instructor on behalf of the Red Cross.
Participants who do not receive an email from the Red Cross can go to redcross.org/getcertificate to obtain their digital certificate.
How do I cancel or reschedule my class date?
Please call 760-975-9302 to cancel or reschedule. 
IS CPR certification hard?
With the right instruction, CPR can be really easy to learn.
You will have to pass the online portion as well as participate in the in-person skill session to get certified.
Again, CPR classes are designed for you to pass and not fail.
PC and connection requirements?
A computer or tablet with a high-speed connection Desktop - Microsoft Windows XP/7/8, OS X Snow Leopard 10.6+Tablet - iPad iOS 7+ (Safari), Android 4.0.3+ (Google Chrome) Browsers - IE10+, Chrome 19+, Firefox 27+, Safari 6+ (This class is not supported on smartphone devices)