Your One-Stop Shop For Water Safety
Whether you're here to learn more about who we are, to find more about water safety, to share your experience or book a swim lesson; Peace Of Mind Swimming is here to serve San Diego County!
Benefits of Water Safety Instruction
"We want to offer our clients peace of mind for family members and themselves when around water"
Swim lessons & certification classes
Serving North San Diego County, we offer year-round private swim lessons at our location in Fallbrook, private swim lessons at your pool (May- Sept only), CPR & First Aid Training and Certification, as well as lifeguard event staffing. You can reserve a spot online.
Peace of Mind believes that since each child is different, we don't teach just one specific method to help a person learn to swim. We customize our lessons based on the needs of our students and incorporate their individual learning styles to help kids or adults learn to swim as quickly and safely as possible. Right now, we offer private swim lessons at our 86 degree pool in Fallbrook.
We understand life gets in the way but we believe CPR training should be a priority.  That is why we deliver CPR Training designed for the way you live, and learn.  We offer an in-person classroom experience or a blended online Simulation Learning course with a 60-min skills check. We also have the option to come to your location because we believe and want you to get the CPR training you need on your schedule.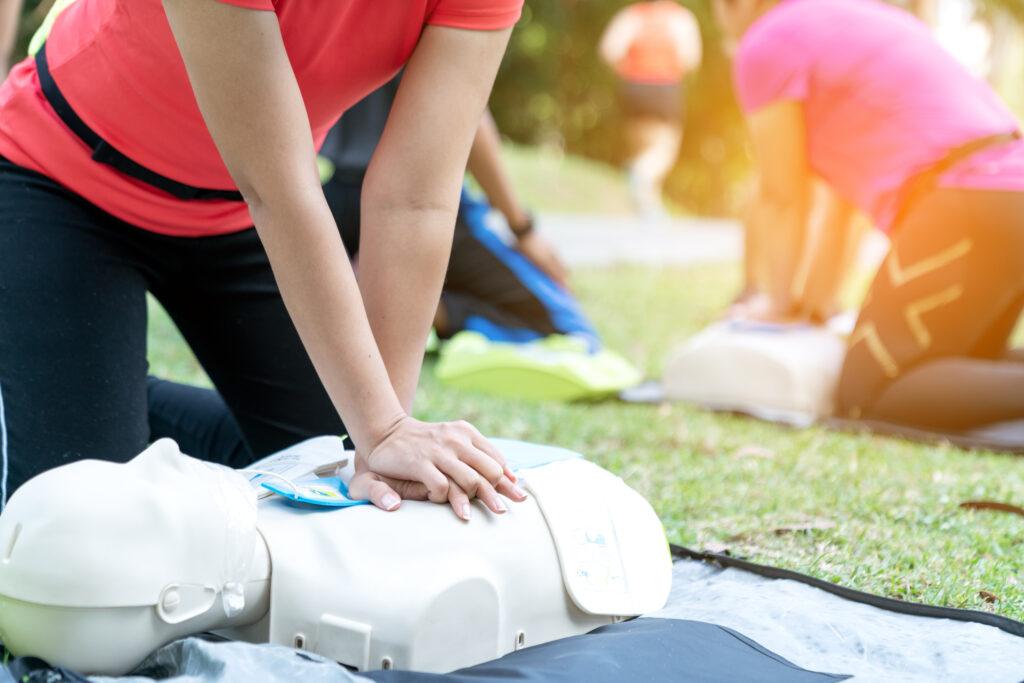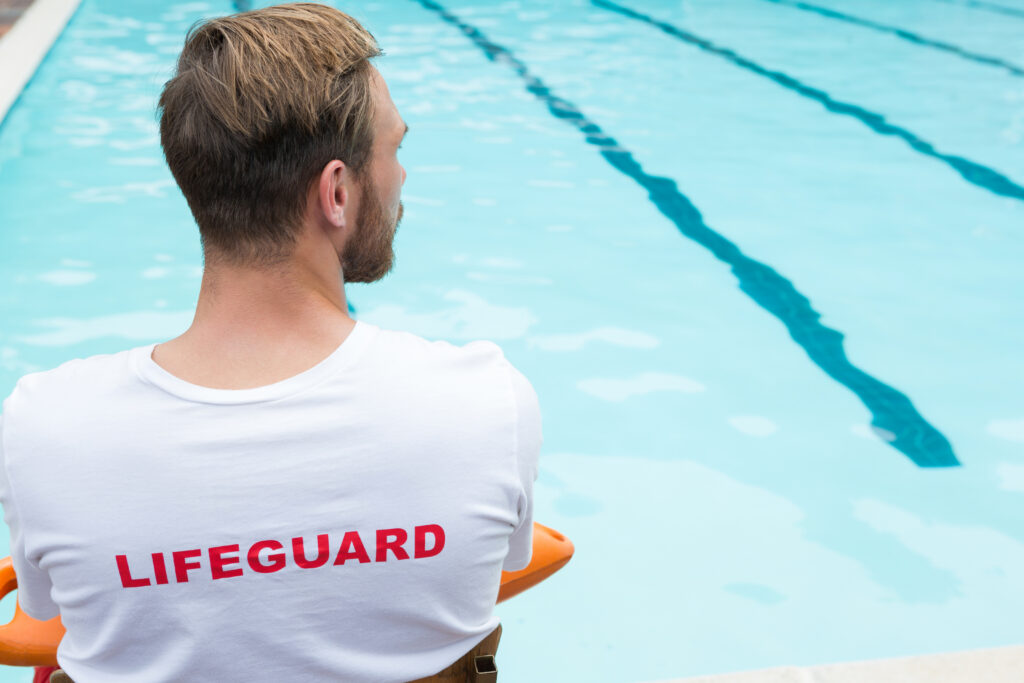 Lifeguards are trained individuals that not only monitor the activity in the water but can respond to emergencies and provide CPR, if necessary.  We provide American Red Cross CPR and First Aid certified and fully insured lifeguards for private events and parties. Hire a Peace of Mind experienced and professional lifeguard for your next backyard get together, birthday party, or corporate event.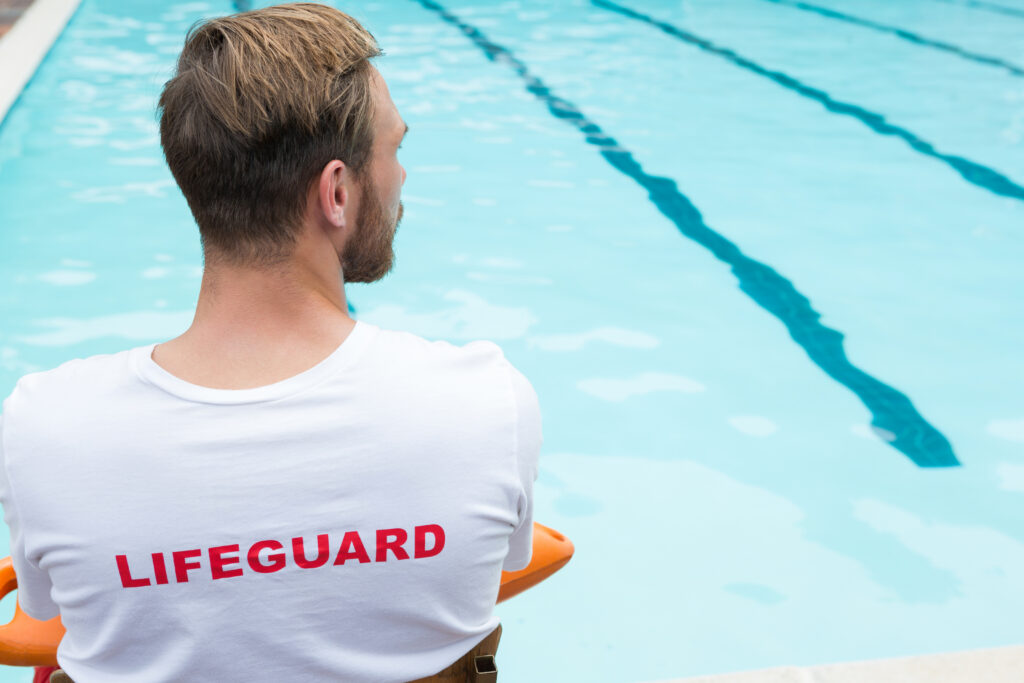 Create more peace of mind for yourself and for loved ones. Schedule a water safety class or book a trained lifeguard.
The summer of 2020, I noticed an increase of drownings and near-drownings, especially in our local communities in San Diego. As a swim instructor, I began to do more research about the incidents and try to understand why they were happening to see if there was something I could incorporate into my teachings. What I discovered is many of the drownings could have been prevented. But I also discovered that in the near-drownings, a bystander or family member was able to perform CPR immediately- saving the life of the individual.
Peace of Mind Swimming was founded with the belief that when multiple layers of safety are implemented, we can prevent drownings and save lives.  As a mother of 4 children and water safety advocate, we deserve peace of mind but we must do our part.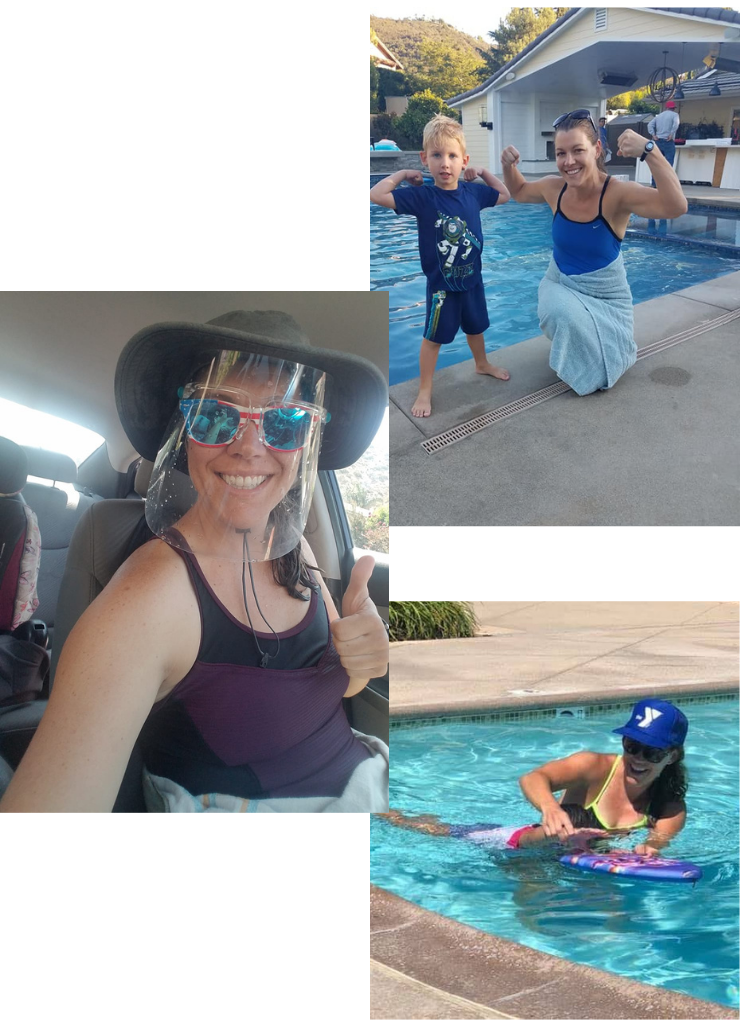 Caroline is a very talented swim instructor. She taught 3 of my grandchildren to swim. They are ages 3, 4, and 5. They have each progressed quickly. They love the water, and look forward to swimming lessons. At the beginning of each session students ask permission to go in the water. This emphasizes the importance of safety. She is very patient with students at all skill levels and ages. Her classes are fun and productive. She also worked with my older granddaughter, teaching her more advanced swim strokes and diving techniques. Caroline is the best!
Caroline is amazing!!! My son was scared to get his face wet or water in his eyes, in just a few lessons Caroline was able to work through his fear and he was so happy during the process. We had tried another swim school prior to Caroline and my son just cried to the point of puking every lesson for 3 months. It was terrible! Caroline has the patience and knowledge to help get over the fears. I would recommend her to anyone of any age. We drove 45 minutes just to have her because she is that good!
Caroline has been working with my son for the last 2.5 years. He is 3 years old and he can swim by himself without help of floats. He can swim the length of the pool and he knows to turn in his back and float if he gets tired. Caroline is very good at getting the kids to focus and pay attention to her instructions. She has a way of calming down the children who are uncomfortable with the water. She makes sure that the kids are safe and that they are also having fun. I highly recommend Caroline to any one looking for a swim instructor.
My son loves swim lessons with Caroline. He has come from not wanting to put his face in the water to going under water to find treasures. We look forward to more lessons with Caroline. She is fun, energetic, kind and patient.
I can't say enough great things about Caroline and her swimming program!!! She is so great with kids and gets them to learn how to swim and understand safety in the water all while making it fun and enjoyable! I have a 2 year old, 6 year old, and 8 year old and they all loved swim lessons! They looked forward to it all week and we highly recommend Caroline and Peace of Mind Swimming!!! They are the best out there!
Caroline is a fantastic swim instructor who kids just gravitate to. She did a fantastic job teaching my son how to swim. I'm now completely comfortable with him around the pool thanks to her. She also went above and beyond by researching a breathing problem he had. She figured it out and spent a lot of time fixing the problem. She also has a way of making any hesitant swimmer comfortable. I would highly recommend Caroline to anyone!
Want to learn more about water safety? Check out our services.
Learn more and book a service today!